Skip to Content
Schedule Your Dental Checkup in South Carolina Today
At Carolina Dental Alliance, we provide a full range of dental services at our many locations throughout South Carolina. From the standard dental checkup to restorative procedures, our team can do it all. Our commitment is to our patients, and we strive to make sure they are comfortable throughout their entire appointment. Our dental services are offered to patients of all ages, allowing you to bring the whole family to one provider for dental care. Our general dentistry services include a combination of preventative and restorative care all aimed at keeping you healthy. Contact us today to schedule your first appointment with us.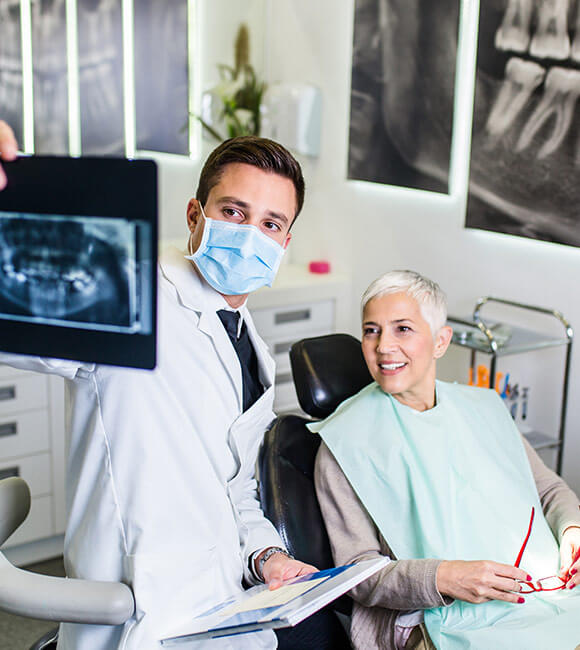 Stay Healthy with Preventative Dental Care
Dental care begins at home with proper brushing and flossing techniques, but in order to stay healthy, you have to visit your dentist regularly for a dental checkup. These routine visits will allow your dentist to assess the health of your teeth and gums and catch any problems early before they require expensive procedures to correct. Dental cleanings will help to remove a buildup of plaque or tartar that if left too long could cause inflammation and gum disease. Our preventative dental care includes:
Oral cancer screenings
Professional teeth cleanings
Fluoride treatments
Sealants
Comprehensive Exam and Consultation
X-Rays
Restorative Dentistry
Restorative dental services are used to do exactly what the name implies, restore your teeth and gums. This type of care encompasses a number of services, from the common filling, root canals, implants, treatment of gum disease, and even full mouth restoration. The team at Carolina Dental Alliance is here to provide all of these and help you restore your smile. In addition to our procedures to restore natural teeth, we are also able to fabricate and fit complete dentures, in addition to partial dentures and immediate dentures. Contact us today if you have any questions or if you would like to schedule service.
Providing Dental Service to 17 Convenient Locations
Find Your Dental Home