Skip to Content
Offering More than General Dentistry Services
Carolina Dental Alliance does more than just provide routine dental care. All of our locations throughout South Carolina have the experience and knowledge to provide advanced dentistry services. Whether you need oral surgery or are looking to straighten your smile with Clear aligners, our South Carolina practices are here to serve you. After an initial consultation where we'll discuss your desired results, we can create a detailed treatment plan for you to help you achieve them. Our team is always available to answer any questions you might have. Please contact us today to schedule your consultation.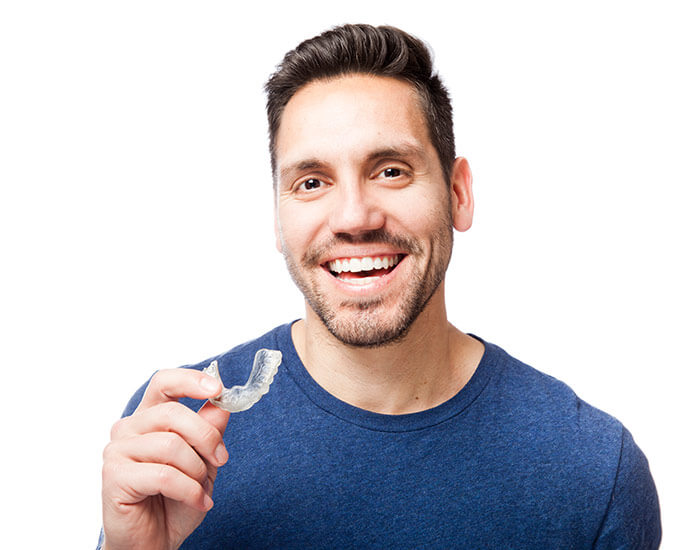 Our Advanced Dentistry Services
At Carolina Dental Alliance, we go above and beyond to provide our patients with a complete list of advanced dentistry services throughout South Carolina. Some of the advanced services we provide include:
All on Four Mouth Reconstruction
This procedure uses four or more dental implants to support a full denture or bridge on both the top and bottom for a total mouth reconstruction.
Sleep Apnea
Are you tired of your CPAP machine? We are able to offer advice on alternative treatments for the symptoms of sleep apnea.
Clear Aligners
Get a straighter smile with the help of these invisible aligners that are much more convenient than traditional braces.
Sedation Dentistry
We understand that many patients experience anxiety while at the dentist. We have many different sedation options that will help to calm your nerves and ease worry or stress about dental visits.
Oral Surgery
From simple extractions to wisdom teeth or jaw realignment, we are able to perform simple procedures to remedy many dental issues.
Mouth Guards
If you grind your teeth at night, a mouth guard is probably a good investment. A custom-made guard will protect your teeth from the wear and tear of grinding as well as while participating in contact sports. Sports mouth guards are always highly recommended and our dental consultants can help you with the best option.
Make an Appointment Today
Are you ready to discuss your dental needs? Our team is here whenever you're ready to get started on your advanced treatments. Call us today or use our online form to request an appointment.
Providing Dental Service to 17 Convenient Locations
Find Your Dental Home