Skip to Content
Providing Dental Implants in South Carolina
Weakened or damaged teeth sometimes require extraction. Teeth can be knocked out from an accident. Many things can cause you to have a gap where a tooth should be. When this happens, it's important to fill the gap as quickly as possible to prevent your other teeth from shifting around. One way to replace a missing tooth is with a dental implant. An implant requires a simple surgical procedure to place a bio compatible post in the jaw that is later covered by a crown or a bridge. At Carolina Dental Alliance, we are able to place dental implants at our many South Carolina locations. Dental implants are very stable and durable, making them an excellent option for replacing missing teeth. If you're considering a dental implant, please reach out to our team for more information or to schedule a consultation.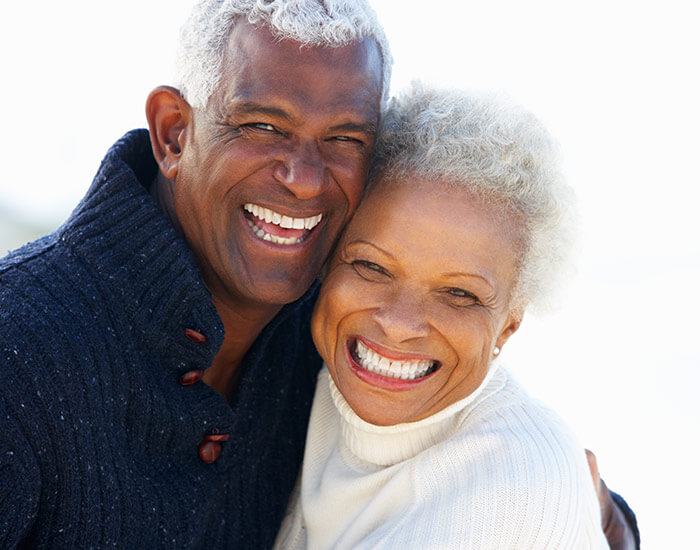 Why Choose a Dental Implant
Dental implants are just one option to replace missing teeth. There's also dental bridges and partial dentures. Deciding which option is best for you can be a difficult choice, but our dentists in South Carolina can help you choose what's right for you. If you're on the fence about which option you want, we've gathered some additional information about the advantages of dental implants in South Carolina:
Convenience
Unlike removable dentures, a dental implant is fixed in place, making daily tasks like eating much more convenient. You won't have to worry about removing a denture at night or worry about it sliding around during eating.
Better Oral Health
Tooth-supported bridges require the grinding of healthy teeth on each side of the gap in support of the artificial tooth. Dental implants allow you to keep all your other teeth fully intact and allow easier access between teeth for better oral hygiene.
Durability
With proper care, a dental implant can last for many years. Dental implants can provide better stability and longevity than bridges. Ask your dentist which option is best for you.
The Dental Implant Process
The dental implant process can be a simple same day process or a more involved process based on individual needs. Please talk with your doctor about the different options. If you have any additional questions about the implant procedure, please schedule a consultation with us.
Providing Dental Service to 17 Convenient Locations
Find Your Dental Home